The indicator platform is an interagency collaboration that leverages efforts from across the USGCRP agencies and highlights key climate information in the form of indicators that:
Provide foundational science in support of USGCRP sustained assessment products including the National Climate Assessment
Showcase examples from Federal agency-specific indicator efforts
Connect Federal agency research and science to USGCRP priorities
---
Go beyond the data and explore climate indicators with an interactive Story Map developed by the USDA Forest Service with support from the Environmental Protection Agency. Explore the climate story through observations including human consequences of climate change, adaptation, and resilience.
Climate indicators show trends over time in key aspects of our environment including:
Indicators based on long-term, consistently collected data can be used to:
Understand how our climate and environmental conditions are changing
Consider and assess risks and vulnerabilities
Help us prepare, take action, and improve resilience to the impacts of climate change
Learn About Trends in Climate Change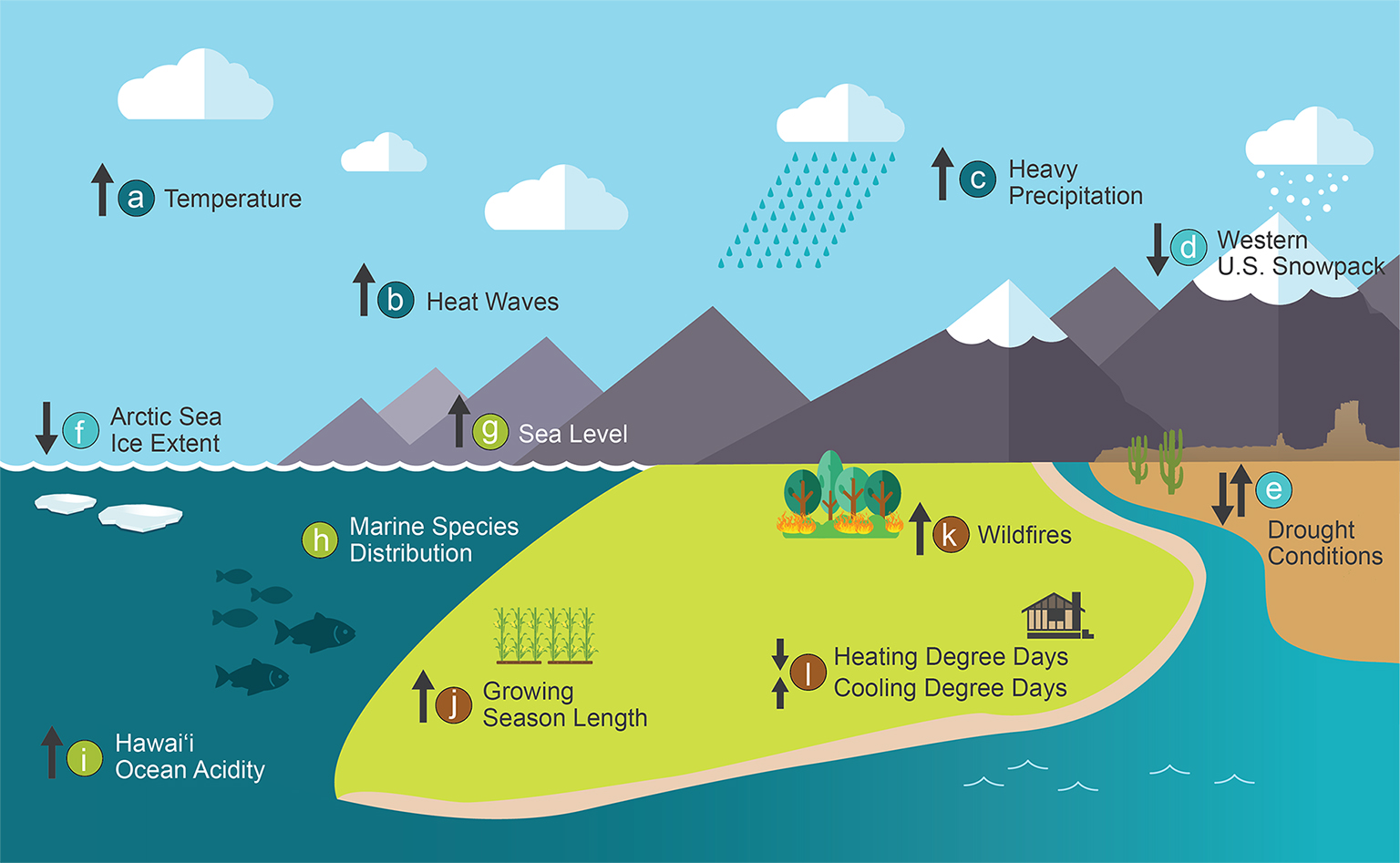 Explore USGCRP Indicators
Selected Federal Climate-Related Indicators
Learn more about climate change indicator research at USGCRP agencies.
Indicator Announcements and Opportunities